Outlining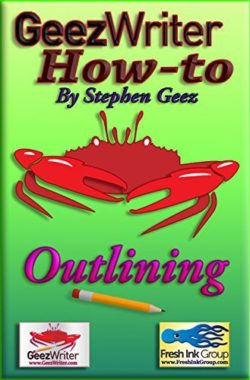 GeezWriter How-To: Outlining: An Author's Guide to Organizing and Planning to Write Novels, Memoirs, and Narratives begins with an overview of outlining basics. From the efficiency and time-saving advantages to the flexibility in developing one's own system, this how-to ranges from the basics to the very specific.
Next it details the six stages of outlining while demonstrating with examples of how they save time and greatly enhance one's skill at weaving complex storylines effectively. Each of the six stages offers its own section explaining and showing how each author can adapt it to fit individual preferences.
This how-to shows how outlining can also facilitate producing supplemental materials needed for cataloging and marketing, as well as how to produce outline-oriented texts such as synopses in response to requests by agents, editors, and publishers. It concludes with two recommended basic practice assignments, then one intermediate and one advanced. GeezWriter How-To: Outlining has won countless skeptics to the ranks of avid outliners for writing success.